"LOVE WHERE YOU LIVE" – MyPower, Inc. is a Proud Recipient of the Lowe's HERO Program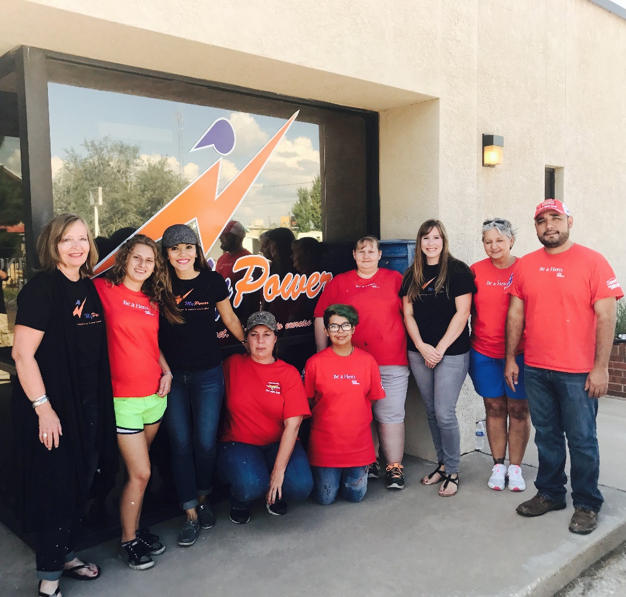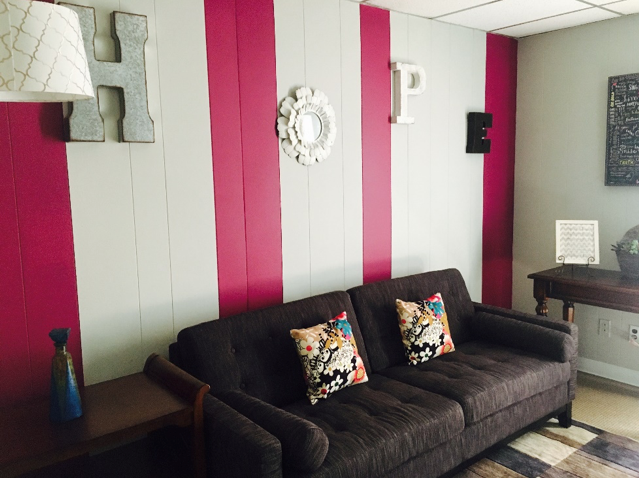 MyPower, Inc. announced today that they are the first recipient of the Lowe's Hero Program in Hobbs. Lowe's embraces teamwork as a core value and a key ingredient in maintaining an engaged work force. Lowe's believesthat by working together they can build something better — for their company, customers and our community. Transforming lives one community at a time — that's been the mission of Lowe's Heroes since the volunteer program began in their stores more than 10 years ago. The program encourages employees in a location to team together, adopt a volunteer project with a local nonprofit organization or K–12 public school and make a difference.
Lowe's chose to remodel the student room/lounge at the MyPower office to provide a secure, happy and inviting place for students.  It was truly HANDS ON & HEARTS IN!  Elaine Sena, Executive Director of MyPower said, "This transformation was inspired by a student we call "Hope".  MyPower is so much more than a teen pregnancy prevention program offered once a week after school…it's a place where that sense of home is given to so many girls like "Hope." MyPower aims to restore HOPE in our youth. When we bring hope back into our youth, we directly invest into our community.  Every little life that is being impacted and forever changed is due, in large part, to our volunteers, partners, and the generosity of our contributors who make the investment into our city's greatest resource – our children."
MyPower, Inc. is a non-profit 501 (c)(3) founded in 2009 in Hobbs, NM.  MyPower is all about empowering young women to successfully navigate the teen years by making good choices, setting goals, succeeding academically and avoiding teen pregnancy.  They provide straight talk about the issues the girls will face as they enter the teen years.
MyPower offers three programs at NO COST: MyPower Mentoring Circles, MyPower Middle School Edition and the MyPower-Quantum Leadership Camps.  
The heart and purpose of the Lowe's Hero Program is to "Love Where You Live".  The newly remodeled space in the MyPower office is a shining example of their mission.  Their partnership supports MyPower's endeavors to reduce teen pregnancy and build self-empowerment for young girls throughout Lea County.